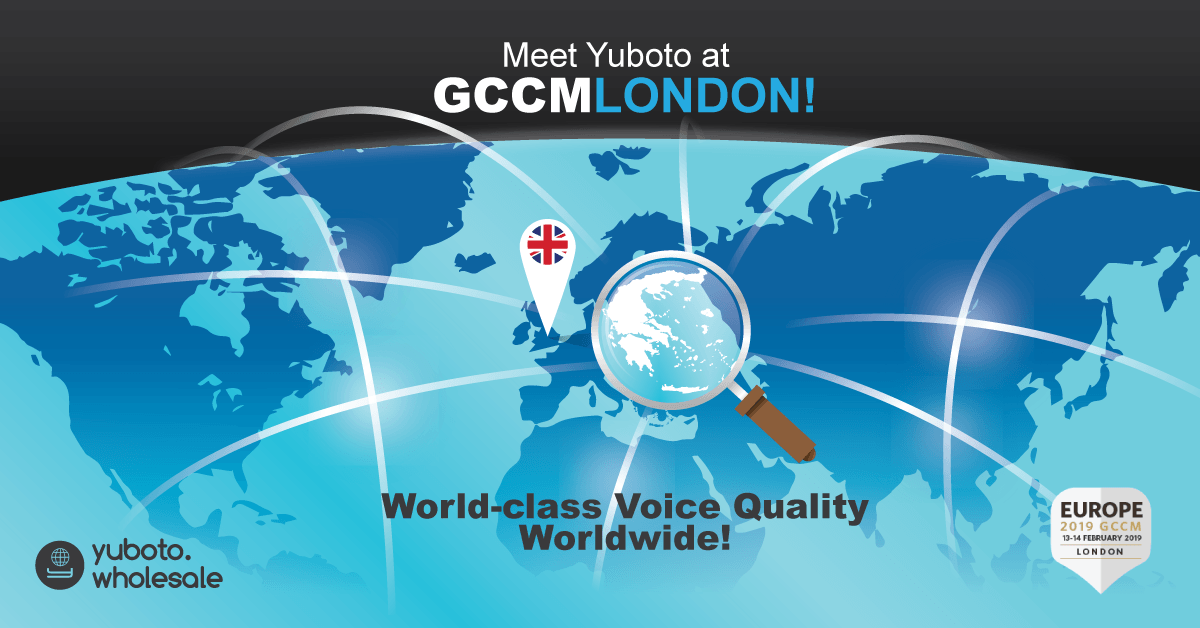 Yuboto is attending the 11th annual Europe 2019 GCCM taking place in London on 13th & 14th February at the Royal Lancaster London Hotel. More than 450 telecom operators from over 68 countries representing decision makers from the Tier-1, Tier-2 and Tier-3 will meet and network in this prominent event of the industry.
Carrier Community Events are the place where innovation happens, as they bring together providers and enterprises from various segments of telecoms such as: Data, Cloud, Voice, SMS Messaging, Mobile, OTT/ Content Providers, ISP, Data Centers to discuss the latest market trends and important developments.
We are really excited for having the opportunity to share insights and industry knowledge with some of the greatest enterprises, while, at the same time, we will have the chance to present our worldwide network of Tier-1 VoIP interconnections, that has positioned Yuboto in a leading role in the global VoIP industry.
For more information about the event, visit the official portal here